Drowcraft is useful for Underdark campaign. Dusk is useful for SH stuff and is better all-around than Drowcraft though also more expensive.
NeverWinter - Fresh 70 Now what?
I turned 70 and I'm still too low for Dungeon farming for seals so I can get better gear. Only at around 1500. I did the Elemental Campaign. I bought higher gear on AH (yet worse stats), I just can't get better gear.
At 70, what do I do now?. Is there a guide somewhere?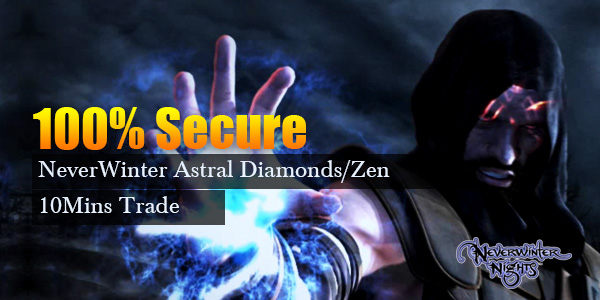 Sharandar first, it's easier. Dread Ring next, it's faster. Probably can do ToD at the same time as your doing those, but only if you can stand the grind. Then Underdark (do the demonic HEs in Dread Ring, it will give you a head start on Underdark). Save WoD and IWD until you're a bit better geared, though there are demonic HEs you can solo there, both will give you Underdark stuff and the quests give local campaign stuff - so they are good options for you too if you find those zones too hard. The WoD lairs are dang near impossible solo until you have something like 2.5k (though it depends a lot on your class - tanky class have an easier time of it), and IWD can be surprising difficult even for toons with decent gear.
Drowcraft is useful for Underdark campaign. Dusk is useful for SH stuff and is better all-around than Drowcraft though also more expensive. New armor is coming in M10, but like drow and dusk, it's mainly useful for its specific campaign area. Dusk will remain the better all-around choice. Of course, doing DDs is a good way to get T2 armors, though no set bonuses on those. Easy starter T2 armors though.
If you're not already I'm a guild - join one. Do yourself a favor and do some research first and join one with a good reputation... A good guild fit can make your experience amazing - a bad fit can be devistating.
Elven armor is acquired by farming Protector's Seals from T2 dungeons. There are other places you can get the seals, but the dungeons are the main source. The stats are good, same as other T2 sets (Drow, Dusk, etc) with regards to how many points you get. The difference is just allocation (maybe more Recovery on one vs more Deflect or Power on another, that sort of thing). Elven has no set bonus. However, Drow's set bonus is really only useful while doing Underdark campaign content, so don't get hung up on that. Dusk 1- and 2-peice is useful anywhere, but 3-peice is Stronghold-specific. The M10 armors will likewise be generally only useful for the M10 campaign content.
If you are VIP or like opening lockboxes - I recommend 2-peices of Dusk and 2 Drow until you finish Underdark. If you don't have the tradebars, then Drow. The set bonues is useless outside of the Underdark content, but there's NO bonus for Elven so you're not losing anything. That said - if you are in a good guild, Elven may be easier for you to get since it means you don't have to slow your Underdark campaign progression to get armor... It's a give and take - mostly you should decide based on your playstyle and build (since each armor does have difference stats, so you need to pick the stats you want to boost based on your build).