the kicker here is that you will not want to use this armor outside of everfrost as its a pain to keep the empowerment up on several alts thats for sure.
Pre Mod 10 Quick Hit List of Things You Should Know About
Ok, 1 week to go before mod 10 hits, and we all get busy breaking down a campaign so we can enter new dungeon. A few things are changing and if you haven't bothered reading the preview forums, no worries, I will summarize the things YOU should know right now. There is alot of information, I will not pass on, but this stuff could/will impact you if you dont make plans now.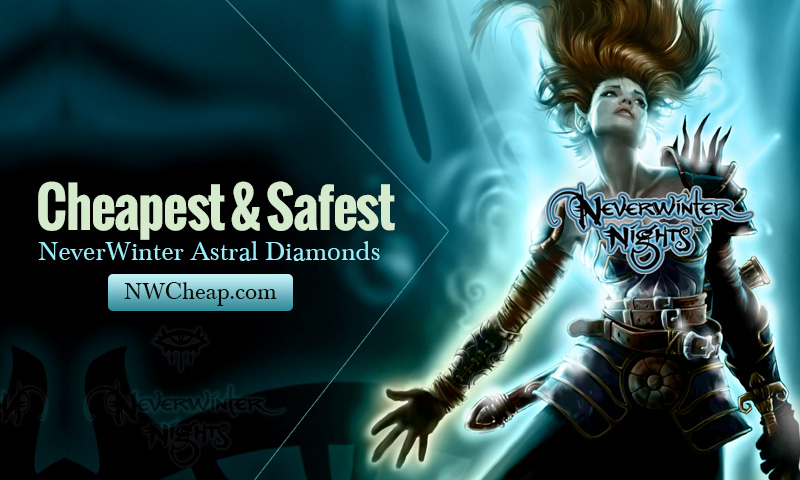 The biggest change for every player in the game, in terms of QOL of , is salvage values will be changed. This impacts where and how we need to farm, and where they want us to farm apparently.
T1 value salvage (you get from vt, mc, elol and kessells) is being changed thusly: (no VIP values entered on the below)
A. SMALL T1 ITEMS NOW CURRENTLY AT 3000 , WILL GO TO 2000.
B. MEDIUM T1 ITEMS NOW CURRENTLY AT 4000 WILL GO TO 2500.
C. LARGE T1 ITEMS NOW CURRENTLY AT 5000 WILL GO TO 3000.
T2 value salvage (you get from etos, ecc and ewgd ) is being changed thusly: (no vip values entered)
A. SMALL T2 ITEMS NOW CURRENTLY AT 3000, WILL GO TO 4000.
B. MEDIUM T2 ITEMS NOW CURRENTLY AT 4000, WILL GO TO 5000.
C. LARGE T2 ITEMS NOW CURRENTLY AT 5000, WILL GO TO 6000.
+1, +2 UNDERDARK RINGS, GO FROM 3000 TO 2000.
+3,+4 UNDERDARK RINGS , GO FROM 6000 TO 4000.
WOOOOOOAHHHH , wait a minute, what does this mean please? Well here is a quick synopsis.
1. FINISH underdark campaign on any alts you plan on ever playing, as 100% of all those rings we salvaged from HES and ndemo and edemo, are now worth less, You simply will get less AFTER mod 10 starts doing it , then before. GOOD news, you can do it in about 2-3 days grind of doing all nemos +hes, so its not really time gated per day, just for as much as you can stand doing that content.
2. Its plain that t1s , a farming staple of many up to this point, will not return time invested as t2s will (the one caveat to all of this is GLYPHS will increase in pricing, blacks are up 2k this week, they will probably cap somewhere in the 5-6k PER desirable glyph coming up. Be prepared, ive saved a few dozen this last few weeks of grinding to save them. There is guild glyphs, but they do not cover many aspects of the game, so dragon ones are much more desirable.
3. CN gets a indirect nerf.. since 90% of the time you only get a blue ring or two.. CN actually return less then doing t2s AT any point. (weird I know) CN was always dependent on RNG factor, ORCUS shard will probably go up, if you dont have one and want it, buy it now, people will be busy and CN will be run less in the next few weeks.
4. T2's will be our new bread and butter staple for grinding and farming for multi runinning. Dont panic, we are just getting started!
5. WITH this new value, it may be more worthwhile to empty your bags of salvage NOW, then wait for the ever impending double AD weekend, we may get , at some time, somewhere, in the future, as sort of hinted at. HOWEVER, that is totally up to you, you could wait till the last day just to make sure, or you could hold unto the salvage , it will still be worth more then current salvage in a double weekend, just worth less if you want to convert some salvage to AD quickly.
INVOKE is getting another change... ! BE prepared to adjust your daily routines.
1. Invoke will no longer impart direct rough AD after the first invoke. Instead each sequential invoke, gives you a bonus for AD earned on that toon afterwards, , it appears this bonus doesnt wipe away until the end of the month, but that still seems a little foggy to me.
2. IF you have been invoking on say 20-50 toons, you will probably lose out in the new system, as the sheer # of toons you did, brought back a tremendous amount of rough AD every day, this is simply gone.
3. What the new system does do, say you play regularly 4-5-6 toons, and invoked say up to ten-15 toons daily, well SIR, MA'AM this change actually benefits you! How? Easy, with the daily bonuses you earn more for regularly completing dungeons, once you have a backlog of ROUGH ad on your mains (I have 3-4 now with 100-500k backlogs) you simply TAKE the salvage you get from running t2s and such and put them in your shared bank or mail box, swap out to the ALT toons, take it and salvage it.. you will earn more for each of these then you would invoking in the old system.
4. BUT BUT.. I had one of those 50 invoke accounts.. Well, it wont be worth it , do it once per toon, then do like ten through the invokes, I doubt people will need more then that ever per se. Sorry, there are always winners and loosers in these sort of changes.
WAIT there is more, if you play GF, SW, HR, your all getting major changes, your current build styles are undergoing some changes and most likely what you have today, will not do what you want it to do anymore.
I CANT possible break down these classes, you will have to go to the preivew forums, just some quick hit highlights as such.
GF, ITF is toned down alot , no longer tied to your DR , maximum at rank 4 = 30.
Anvil of Doom, no longer doubles damage below 40% on a burst hit, instead gives you a D.O.T component at full damage again over 5 seconds.
HR, many changes, but the largest is swiftness of the fox feat was "fixed" , this results in much less cool-downs on most typical feats, but frankly I CANT even start getting into the many , many , many changes.. go to the forums if you play this class as your main.
SW, damnation, is damned.. its out, the line offers not much above leveling per se, it wont do enough damage to worry about (pet goes from like 400-500k hits down to 150k or so ). Fury is back in, temptation, maybe. sorta be ok, its not my favorite line in the game though. MF is fixed in terms of bugged damage, TT is being changed, drastically.. to get damage out of this class now it appears to be all about fury capstone.
both GWF gets a few things changed, but its not really balance changes, more things are getting changed that were shared with the GF. None of them impacts the GWF all that much.
DC, weapons of light only shares base power now, no more super looping effects, though whether its toned down enough , we will wait and see.
THERE is new armors coming, IF you were thinking of buying armors this week.. STOP, WAIT, be patient. Dont make decisions until mod 10 roles out, it appears you will need some sort of everfrost (damage component in new area) resistance to play there.